Testimonials
Thank you so much for all that you have done and continue to do for me. You really go out of your way to accommodate me. I receive numerous compliments of what beautiful teeth and smile I have. No Lie!!! It makes taking pictures so much more pleasant. Thanks for everything.
C.S.
I have lived all around the world and this is the best dental office I have ever been to.
Your front office has been incredibly accommodating and the dentistry is superlative compared to anywhere else.
Gerald J.
As you may recall, on May 8th, you removed a tooth for my son Jack. I'd like to thank you for the way you handled everything with Jack. The fact that you explained things and how you related to him throughout the process helped him through. You have a great way with kids and you and your staff is the reason we continue to travel to Westford for our dental needs.
P.S. Jack bounced right back.
Diane B.
How can we ever thank you – there aren't enough words – but you know we care and think you're the greatest.
Phyllis and George
There are no words to describe how happy you have made me. You are a great dentist and an awesome person! Thank you.
Doreen
I can't thank you enough for helping me last Sunday. The sheer relief from pain was only part of why I am so thankful to you both. Your sacrifice of family time on a Sunday to help a patient in need proves that there truly is goodness in the world. You are a blessing to your patients and profession. With sincere thanks,
A.L.
My insurance directed me to a different office but they couldn't compare to your care. Your office is truly the best. I never feel a thing and my teeth feel great. I'm thrilled to be back.
Janice T.
Make Appointment
Contact Us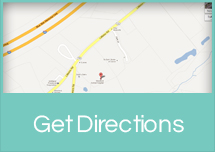 Recipes By Ron