We tracked this recipe down from the television show "The Next Food Network Star." It became an instant favorite at our house, it is so full of flavor!!!!
Beer Can Chicken
Ingredients:
Rub - mix together

4 Tbs. kosher salt
6 Tbs. light brown sugar
4 Tbs. smoked paprika
2 Tbs. chili powder
1 tsp. dried rosemary
1 tsp. dried thyme
2 Tbs. garlic powder

3 garlic cloves
2 sprigs rosemary
one can of beer (or any 12 oz. empty can and 12 oz. of beer)
Directions:
preheat oven to 350
pour 6 oz. of the beer into a roasting pan
add garlic cloves, rosemary sprigs and 1 Tbs. rub into the can with the remaining beer
generously apply rub to the chicken
insert the can inside the chicken and keep vertical
place chicken into the roasting pan (vertical)
place on lowest rack in the oven
Cook for 1 1/2 hours - 2 hours depending on size. A pop-up timer is helpful.
Make Appointment
Contact Us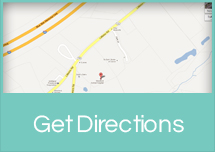 Recipes By Ron