Cosmetic Dentistry for Westford, MA
Keeping Westford and Beyond Looking Young and Vibrant with Cosmetic Dentistry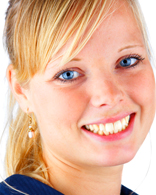 When you feel good about your appearance, you feel empowered to take on life with authority. In business, romance, and social areas, it's hard to hide an unattractive smile. You deserve to speak and smile with confidence. As cosmetic dentists, Drs. Dheeraj and Dr. Levenbaum have the training and experience to give you that fabulous smile. Just see what we've done for other patients by reviewing our Smile Gallery!
Cosmetic dentistry has quickly become a popular alternative to traditional facelifts because a whiter, bolder smile makes people look younger. If you're ready to turn back the clock and reclaim your confidence, consider these cosmetic dentistry solutions:
Smile Makeovers
Cosmetic Bonding & Contouring
If you have chipped, misaligned, discolored, or otherwise imperfect looking teeth, there are many cosmetic dentistry options to consider. We'll interview you, analyze your situation, and then apply technology and our vast experience to present some spectacular options. One possibility may be one-appointment cosmetic dental bonding. The dentist can directly apply a tooth colored composite resin that perfectly blends with or whitens the color and improves the shape of your teeth. This beautiful material is hardened instantly then artistically sculpted and polished. In just one visit you can enjoy a beautiful new smile! Bonding is affordable, long lasting and can usually be done without any tooth reduction.
Of course, some smiles need a little more cosmetic dentistry help. That's where teeth whitening and porcelain veneers come in. Teeth whitening is a conservative cosmetic dental option for updating your smile with either in-office or at-home treatment. Porcelain veneers require a little more modification of your natural smile, but this option is great for those who have multiple problems they want to fix with one procedure. With so many cosmetic dentistry options, there's no reason you should be unhappy with your smile!
Drs. Dheeraj and Levenbaum are happy to help patients achieve dazzling smiles with cosmetic dentistry at our Westford dental office. To reserve your checkup, consultation, or second-opinion visit with one of our cosmetic dentists, Drs. Dheeraj and Dr. Levenbaum, call our office now. We also often see patients from Littleton, Acton, Carlisle, Chelmsford, Tyngsboro, and surrounding Massachusetts communities. We'll partner with you to make your new smile a reality.
Make Appointment
Contact Us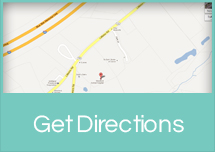 Recipes By Ron