Drs. Dheeraj and Levenbaum Maintain an Ultra Comfortable, State-of-the-Art Dental Office in Westford, MA
At New Smiles Happen, the Westford dental office of Drs. Dheeraj and Levenbaum, we never take our patients' care for granted – we always provide the most caring, compassionate, and attentive dental care possible. When you're with us, you're a VIP in our office! We always ask ourselves what kind of dental experience that you want to have, and then we strive to provide that experience with all of our energy. We always stay on top of the latest treatments and make sure we incorporate the latest technologies to keep you healthy.
Dental emergencies are seen promptly. If you have a problem, we're going to resolve it. We offer hours that make us available when you need us and maintain a super convenient location. We know these things are important for keeping family smiles healthy.
As family dentists, Drs. Dheeraj and Dr. Levenbaum can care for your children, your parents, and you! We will examine your teeth, gums, jaw, and bite, perform an oral cancer exam, and take digital photos. New patient visits take about an hour. We'll share what we learn with you and clearly and patiently discuss options for care. We want you to make comfortable and informed decisions about your family's dental care, so feel free to ask all the questions that you like.
Technology
Our office uses the following technologies to make the most of your dental care:
Air Abrasion
iTero Digital Scanner
Consult-Pro Patient Education Graphics
Intraoral Cameras
Digital X-rays
Paperless Charting
Air abrasion can make cavity filling a whole lot more comfortable, especially helping anxious patients experience less fear. And with the iTero Digital Scanner, we can take digital impressions of your mouth for the creation of restorations. No more messy impressions!
Comforts
Because we want your visit to be a pleasant one, we provide pillows and blankets for any patients who so desire. We have an iPad available to keep you entertained during your time in our Westford dental office, and computers in each room deliver music or news. For patients undergoing longer procedures, we provide snacks, and we never leave patients alone in the operatory – we want to make sure you're well cared for throughout your entire visit.
Anxiety and Fear
Comfort is always important at the dental office and at our office it is priority number one. Drs. Dheeraj and Levenbaum provide local anesthesia as well as oral sedation when necessary. At our office, we are completely capable, comfortable, and have tremendous experience and success treating patients with anxiety and fear. We cater to all your needs making your experience a rewarding one.
Let Drs. Dheeraj and Levenbaum help you have a dazzling, healthy smile. Contact our Westford, MA dental office today for an appointment. Patients come to us from Westford, Chelmsford, Acton, Littleton, Tyngsboro, Lowell, Billerica, Carlisle, and other communities to experience the care they can receive at our office. We hope you'll do the same.
Make Appointment
Contact Us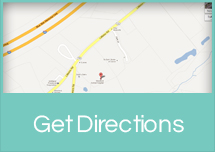 Recipes By Ron