This is one of my signature recipes. I usually serve it up as an appetizer but it would be a great side dish as well.
Crab and Shrimp Casserole
Ingredients:
1 lb. crabmeat
4 eggs (less if desire more dip-like)
1 1/2 cups mayonnaise
1 lb. shrimp, cooked
8 oz. mushrooms, sliced
1 cup celery diced (optional)
1 cup bread crumbs
salt to taste
pepper to taste
1/2 tsp. onion salt
1Tbs. worcestershire sauce
3 Tbs. lemon juice
1 tsp. lemon zest
1 cup sharp cheddar cheese
2 Tbs hot sauce (+/- to taste)
*any other seafood desired works great - I've used scallops and a variety of white fishes
Directions:
preheat oven to 350
beat eggs until frothy
add all other ingredients to eggs (if using fish - add fish last and fold in delicately so it does not become mush)
pour into 1 1/2 quart greased casserole
top with bread crumbs
bake for 30 to 40 minutes
Serve as side dish, appetizer or dip.
Make Appointment
Contact Us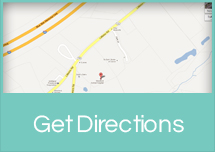 Recipes By Ron