Rescue chicken....Well one night we had a chicken dish that just was not working. The next night we dressed it up with this pesto-like recipe. Success!
Rescue Chicken
Ingredients:
1/2 cup sun-dried tomatoes
2 cloves garlic
1 cup packed fresh basil leaves
1/2 cup grated Parmesan cheese
salt / pepper to taste
1 1/2 Tbs vegetable oil
6 boneless chicken breasts
Directions:
In food processor blend: sun-dried tomatoes, garlic, and basil
add Parmesan cheese, salt / pepper to taste and blend
preheat oven to 350
heat oil in skillet over medium heat
season chicken with pepper
brown chicken on both sides (can skip this step if prefer to just bake)
transfer chicken to greased casserole dish
place half the blended mix on the chicken
cook in oven for 15 minutes (time depends on how long chicken was browned)
add remaining mix to chicken and cook 5 more minutes until done
*I like to save some of the blended mix and and top the chicken before serving
** You can use any chicken you desire: Bone in, bone out, skin on, skin off....
Make Appointment
Contact Us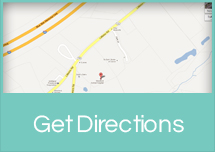 Recipes By Ron