Restorative Dentistry in Westford, MA
Broken Smiles Need Cosmetic-Quality Restorative Dentistry from Drs. Dheeraj and Levenbaum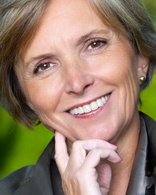 Restorative dentistry involves stopping and treating decay, disease, infection, and damage. Our restorative dentistry services include:
Tooth-Colored Fillings
Crowns, Inlays, and Onlays
Full-Mouth Reconstruction
Root Canal Therapy
Cosmetic Crowns and Fillings
Brushing, flossing, and seeing your dentist for checkups twice a year go a long way in preventing tooth decay. In the event that you do develop a cavity or damage a tooth, Drs. Dheeraj and Dr. Levenbaum want to restore your smile with natural-looking, durable dental restorations. Dental filings are one of the most common restorative dentistry procedures, stopping cavities and preventing infection. Crowns are employed when a cavity becomes too large to be filled or is broken by dental trauma. We use tooth-colored composite resin and porcelain instead of metals, when possible. To ensure the best results, our dental lab creates replacement teeth and restorations from quality dental porcelain that mimics natural tooth enamel. Using natural-looking materials helps us provide more cosmetically pleasing restorative dentistry results.
Root Canal Therapy Saves Teeth in Westford, MA
A deep cavity, traumatic injury, or broken tooth can make the canal that runs through your tooth (that houses the nerve) susceptible to bacterial infection. This can result in an abscess, severe pain, and possibly loss of the tooth. If you see a dentist in the earliest stages of this condition, the tooth can be saved with a root canal, and of course we will keep you out of pain.
Root canal therapy is a restorative dentistry procedure that involves cleaning out infected tissue and covering the tooth with a crown. This should stop the infection and prevent problems from worsening or spreading. The crown will keep out future infections and provide strength for your decayed tooth.
Full-Mouth Reconstruction
To repair a smile with multiple problems, Drs. Dheeraj and Dr. Levenbaum rely on their many years or experience and continuous to provide for full-mouth reconstruction. After assessing your teeth, gums, bone, and bite, the dentist will take diagnostic X-rays, digital photos, and make diagnostic study models of your mouth. With this information, our team will customize a plan involving various restorative dentistry procedures to restore your optimal oral health, function, and appearance.
For complete oral health, visit the Westford practice of Drs. Dheeraj and Levenbaum. We serve patients from Acton, Littleton, Chelmsford, Carlisle, Tyngsboro, and other nearby Massachusetts towns, spreading healthy smiles with comprehensive restorative dentistry care. Contact us for an appointment today.
Make Appointment
Contact Us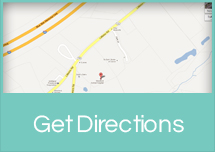 Recipes By Ron