Porcelain Veneers for Westford, MA
Drs. Dheeraj and Levenbaum can transform your smile with this cosmetic dentistry procedure.
Next to teeth whitening, porcelain veneers may be the most popular cosmetic dentistry procedure. Handmade from layers of fine dental porcelain, veneers are applied to the front of your teeth and can completely change a smile's appearance. Chips, stains, dark colors, gaps, and other imperfections vanish! And each set of veneers that Drs. Dheeraj and Dr. Levenbaum design are unique and perfectly matched to the patient. See some of our cases in the Smile Gallery.
If you don't like the way you look in a certain outfit, you change clothes. Porcelain veneers are like a new outfit for your teeth. We have shells of porcelain crafted to look like teeth and place these over your natural teeth, covering cosmetic dental problems and making over your smile. Your teeth will require some preparation prior to the placement of your porcelain veneers.
We will consider your skin coloring, facial features, and personal preferences when designing your porcelain veneers. Feel free to bring in photos of smiles that you admire, and we'll help you determine the attributes that would work well for your smile. Our dentists can show you digitally enhanced photos of your new smile and we can create a three-dimensional wax model of your potential smile so that you can see the possibilities. This model and cosmetically enhanced pictures will help our team ensure that the new veneers function properly and look perfect. If you're ready to look in the mirror and love what you see, it's time to talk about porcelain veneers.
Porcelain veneers provide a durable and long-lasting smile makeover option, and they work especially well for those who have more problems than a single chip here or a minor crack there. Porcelain is stain-resistant, meaning the whiteness of your smile will last for the lifetime of the veneers. Our highly trained and experienced cosmetic dentists have provided many people over the years with the kind of smile makeover results they were looking for by providing them with porcelain veneers, and they'd love the chance to do the same for you.
If you're ready to explore all the cosmetic possibilities for your smile, contact our dental office in Westford, MA today for a consultation with Drs. Dheeraj and Dr. Levenbaum. Patients from Westford, Acton, Littleton, Chelmsford, Tyngsboro, Carlisle, and surrounding communities have found out about the power of a more beautiful smile right here with our cosmetic dentists. You can, too!
Make Appointment
Contact Us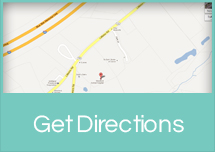 Recipes By Ron