The Mrs. loves chicken marsala and on mother's day we nailed it.
Chicken Marsala
Ingredients:
2 cups chicken broth
2 Tbs. shallots, minced
4 Tbs. unsalted butter
10 Oz. sliced mushrooms
1 1/2 tsp. sage, finely chopped
1/4 tsp. salt
1/8 tsp. pepper
1 cup flour
4 boneless chicken breasts
1 Tbs. olive oil
1/2 cup marsala wine
2 Tbs. marsala wine
2/3 cups milk
2 tsp. cornstarch
1 tsp. lemon juice
Directions:
preheat oven to 350
In 2 - quart saucepan bring chicken broth to a boil and reduce by 50% uncovered (about 20 min)
coat chicken with flour in small amount of oil (or butter) brown the chicken
transfer to greased casserole and bake approximately 20 minutes until done.
while chicken is baking:
in skillet melt 3 Tbs butter
cook shallots until slightly golden (1 min.)
add mushrooms, 1 tsp. sage, salt and pepper
cook until mushrooms start to brown (6 - 8 min.)
transfer to a separate bowl
Into skillet add 1 Tbs oil
add 1/2 cup marsala - bring to a boil - stir and scrape up brown bits (30 seconds)
Add reduced broth, milk, mushroom mix, and 2 Tbs of cornstarch
simmer until slightly thickened (6 - 8 min)
add lemon juice, 2 Tbs marsala, 1/2 tsp. sage and 1 tbs. butter
sauce chicken and serve
Make Appointment
Contact Us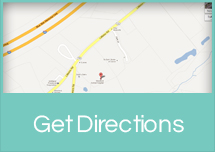 Recipes By Ron