Meet the Dentists
Dheeraj Pamidimukkala DMD, FAGD, FICOI
I am pleased to introduce myself as the "New Guy" at this office. Though I am new here, I am in no way new to the field of dentistry. I have been practicing comprehensive and complex dentistry with a great team in a busy group practice in Portland, Maine for over ten years. Dr. Levenbaum's decision to slow down and go part-time, has led him to carefully and conscientiously choose me to assume some of the responsibilities and the care of his patients in order to provide them continuity of care and to assure they receive the highest quality services. Aside from the much shorter commute, (My wife and I, along with our two-year-old son live less than 15 minutes away) I am extremely excited to be serving you as an active part of this wonderful team!
Some interesting info:
My Pursuit of quality education and excellence has brought me to this side of the globe over 15 years ago. After graduating from Boston University in 2005, I practiced in Michigan for a year and wanted to return to the east coast, but I realized that New England had grown in on me and yearned to return. I love the outdoors and Maine was the perfect haven for my indulgence and we made some beautiful memories there. I joined the Army Dental Corps in 2009, during a Critical shortage of Dentists serving in the Army (It took several months for my wife to agree!). Time flew by while my wife, Vahila and I got busy building our careers (she works at Lowell General), and in 2014 we were blessed with our son, Dhruv. We have been much busier ever since!
Some Less Interesting Info:
Fellowships and Awards:
Fellowship:American Academy of Implant Dentistry- 2010
AAM:Army Achievement Medal- 2012
Fellowship:Academy of General Dentistry- 2013
Fellowship:International Congress of Oral Implantology- 2016
Professional Associations and Certifications:
AGD (Academy of General Dentistry)
ICOI (International Congress of Oral Implantology)
AAID (American Academy of Implant Dentistry)
Nitrous Oxide Certification, Tufts University School of Dental Medicine, Boston – 2005
Intravenous Sedation Certification, Albert Einstein College of Medicine, Montefiore Medical center NY- 2012
Combat Life Support
Ron Levenbaum, D.M.D.
Dr. Ron Levenbaum loves practicing general family dentistry. It is extremely gratifying to contribute to the health and well-being of another, to get a "high five" from a child or to create a cosmetic smile that is no longer embarrassing. Equally rewarding is when the patient comments how easy it was or that they didn't feel a thing.
Dr. Levenbaum earned his undergraduate degree at Clark University and graduated summa cum laude from the University Of Pennsylvania School Of Dental Medicine. His efforts earned him membership to the Matthew Cryer Honor Society and the endodontics superlative award. Dr. Levenbaum completed his residency training at the U. Mass. Medical Center and at Memorial Hospital in Worcester. He regularly takes continuing education courses to keep his skills sharp and enjoys volunteer work.
Dr. Levenbaum holds membership in the American Dental Association, Massachusetts Dental Association, Middlesex Dental Association, Seacoast Esthetic Dental Association, and American Academy of Cosmetic Dentistry. When he isn't working on strong smiles, he enjoys cooking and volleyball. He's involved in his community and provides Toothprints, a childhood identification system, free of charge at community events.
Make Appointment
Contact Us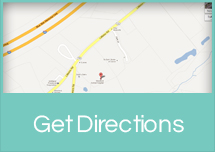 Recipes By Ron