Children's Dentistry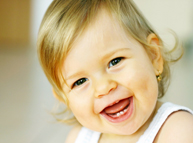 Testimonials
"I have lived all around the world and this is the best dental office I have ever been to. Your front office has been incredibly accommodating and the dentistry is superlative compared to anywhere else."
Gerald J.
Patient Education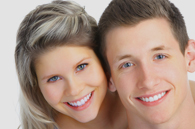 We Make New Smiles Happen
Drs. Dheeraj Pamidimukkala and Ron Levenbaum Offer Comprehensive Family and Cosmetic Dentistry in their Westford Dental Office
As family and cosmetic dentists, Drs. Dheeraj and Levenbaum combine state-of-the-art technology with modern dental procedures and compassion to provide personalized oral health care. Our team helps patients of all ages and backgrounds achieve strong, healthy, attractive smiles. With extended evening and early morning hours, we make dental visits convenient and comfortable for your busy family.
You are unique, your smile is unique, and this means your dental needs are unique. Drs. Dheeraj and Levenbaum believe in taking time to truly listen and learn what each of our patients want and how they want to be cared for. We'll ask about your concerns, expectations, and experiences. According to your needs and desires, we'll partner with you to plan treatment that meets and exceeds all of your goals. Then we'll deliver that treatment in the most comfortable and caring manner.
Complete Care for Westford and Surrounding Communities
We offer cosmetic dentistry to make new smiles happen with the latest procedures for porcelain veneers, teeth whitening, and complete smile makeovers. A healthy smile begins with general and restorative dental care. With esthetic restorations, comprehensive preventive dentistry, and natural-looking solutions to replace missing teeth, Drs. Dheeraj and Levenbaum can help you reap the lifetime benefits of great oral health. And we don't just see kids – we adore kids! There's nothing more heartwarming than the sparkling smile of a child, and with children's dentistry at our Westford dental office, we can help your children build a solid foundation for optimal oral health.
Drs. Dheeraj and Levenbaum have been creating beautiful smiles in Westford, MA since 1995. With a passion for people and a commitment to dental education, we will deliver the quality, personalized dental care that your family deserves. To reserve a time for your checkup, consultation, or second-opinion visit with Dr. Dheeraj and Dr. Levenbaum call our Westford dental office now. We'll make your new smile a reality.
New Smiles Happen proudly serves Westford, Chelmsford, Littleton, Acton, Tyngsboro, Lowell, Carlisle, Billerica and surrounding communities.
Make Appointment
Contact Us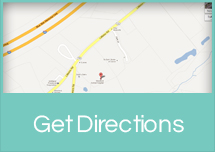 Recipes By Ron